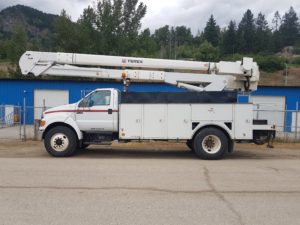 Bucket Truck
Our 55ft material handling bucket truck gains us quick access to the tree tops. The crane feature also aids in clean up with its 1500 pound lift capacity which easily moves wood and branches to a chipping or loading location.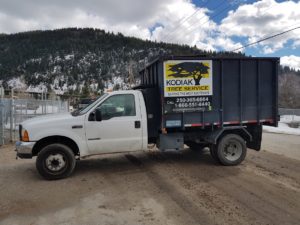 Chip Truck
Biomass can be transported to alternate locations with our 4×4, dumping chip truck. We also deliver chips and wood upon request. (Some restrictions apply)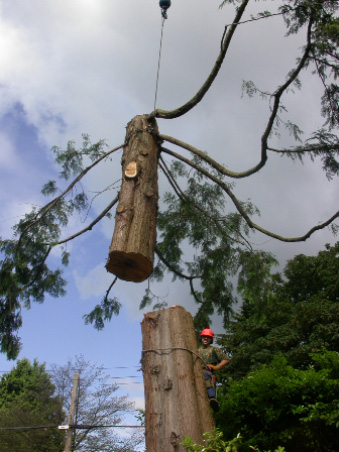 Crane
The use of a crane is a safe option that allows us to reduce the impact to the landscape and cut valuable saw logs that can be sent to a mill. This will help offset some of the cost of the removal process.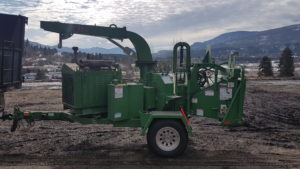 Chipper
Chips created with our machines could be broadcast into a spot where they can decompose keeping the biomass on site. Raking chips out to a depth of 4 inches can help reduce the risk of forest fire by holding moisture against the ground for a longer period of time.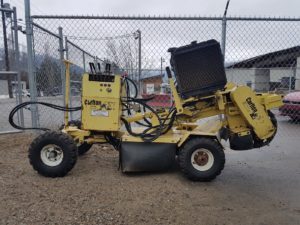 Stump Grinder
Our high powered diesel stump grinder makes stump removal safe and efficient. This machine will fit through a conventional gate opening. Typically a stump is ground below ground level to allow for replanting, sodding or to clear the way for a building project.