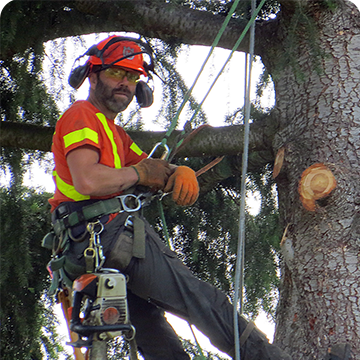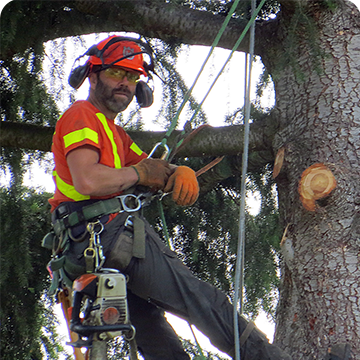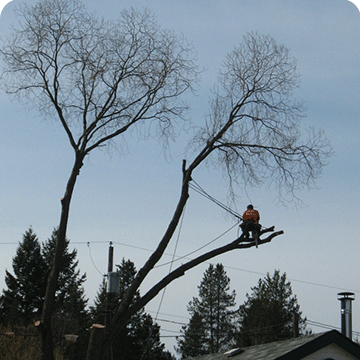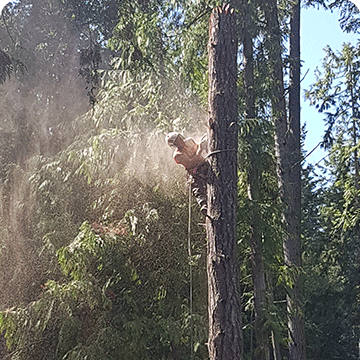 Arborist Reports:

An Arborist Report is a detailed description of a single tree, or all the trees on one property. It is written by an ISA Certified Arborist to determine the tree's health.

Risk Assessments:

Our Certified Tree Risk Assessors use the ISA's standardized and systematic process for assessing tree risk.

Tree Removal:

We work with our clients to be sure that removal of a tree is the best option. Many times alternative solutions are available.

Pruning:

An arborist can determine what pruning methods can improve the health, appearance and or safety of a tree.

Hedge Trimming:

This should be done bi-annually and completed by a professional. It will save money in the long run.

Brush Chipping:

This practice is environmentally sound, reduces costs and allows branch material to quickly decompose putting nutrients back in the soil.

Stump Grinding:

Stumps can be ground below grade to create a new planting site for your next landscape project.

Cable and Bracing:

Support systems can be used to preserve trees and decrease the likelihood of failure.

Fuel Load Removal:

Protect valued property by removal flammable debris for your trees and forest floor.

Storm and Wind Damage Mitigation:

We can help greatly reduce the chances of trees blowing over during wind and other harsh weather events.

Lot Clearing:

From selective falling to land clearing no project is outside our skill set.
Ready to start your project?
If you are in need of service, please use our online work request form to provide us with some information and book an appointment to speak with a Kodiak representative at your earliest convenience.